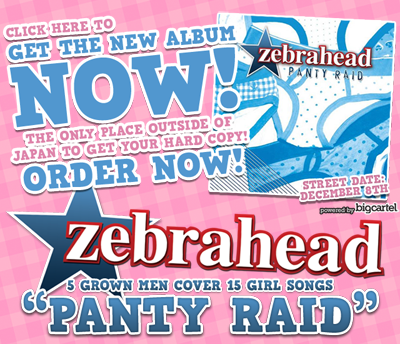 Want to get
Panty Raid
early? If you don't tell Japan, you can buy the album NOW! It won't be shipped for awhile...but again, don't tell Japan. She mustn't be hurt! Not again...
There are 3 sweet deals for you!
1 CD
will cost you $10 and you'll get it early! But it's a better deal to buy
2 CDs
! And what's better than having 2? That's right,
3 CDs
! Having an extra copy to convert a friend is great! It's like being mormon...but you know, fun!